2021 Women's, Gender, and Sexuality Studies Newsletter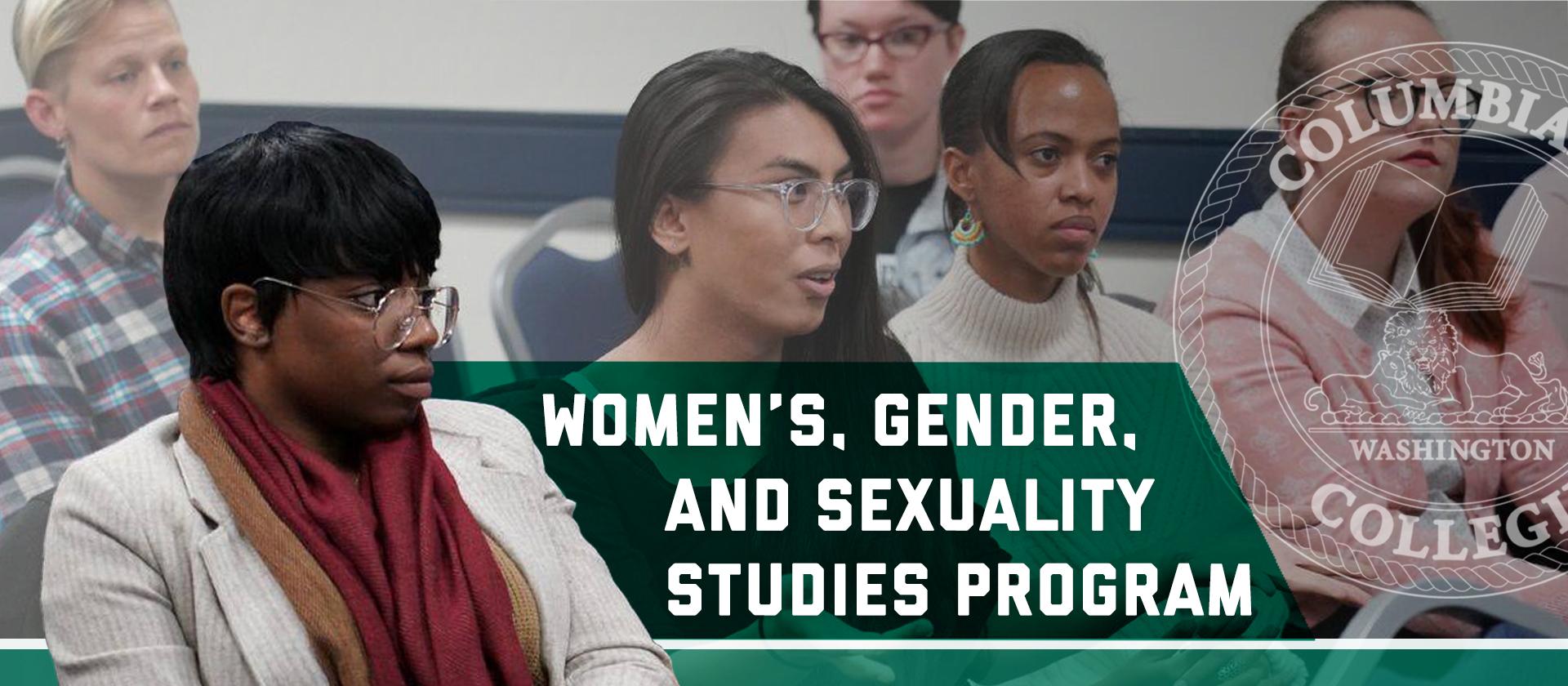 Message from the Program Director
Program Spotlights
Alumni Class Notes
Faculty Kudos
---
Message from the Program Director
Hello, wonderful Women's, Gender, and Sexuality Studies alumni,
I began my new role this semester as director of WGSS with great excitement. I've arrived from the University of Maryland-College Park (UMCP), where I was professor and interim chair of the WGSS program. I've taught WGSS for two decades now, at 3the University of Toronto and Georgetown University before UMCP. I'm thrilled to be a part of a historic and path-breaking master's program and a deeply popular undergraduate major and minor at GW. I meet students here who, like you, are hungry for ways to make scholarly ideas work in the world. I want to respond to this hunger via our curricular offerings, advising networks and speaker events. This semester, I organized talks on highly topical issues such as race and reproductive justice, decolonizing women's issues in Afghanistan, transnational feminist responses to nationalism and finding a job during the pandemic. I'm also drawing on my experience shaping doctoral curricula and editing the journal Feminist Studies as I advise students.
What attracted me to GW was the many nodes of work on gender justice happening across campus and the vibrant base of support for the program from executive committee members in multiple departments. I want to reach out and harness the good work happening across campus, and consolidate WGSS as a site of intellectual nourishment and exchange. I'm holding ongoing conversations with the leadership of the schools of law, international affairs, public policy and Mt. Vernon campus to build ties and expand our program's curricular reach. 
I invite you, our alumni, to help us celebrate a wonderful 50th anniversary in 2022. You are the figures we uphold as models to our current students, as people who are analyzing and transforming their worlds. I'd love to hear from you and thank you for your continued financial and intellectual support as it helps us continue the program's illustrious legacy.
Sincerely,
Ashwini Tambe
Women's, Gender, and Sexuality Studies Program Director
---
Program Spotlights 
Fall 2021 Events Focus on Reproductive Justice and More
Over the course of the fall semester, we welcomed scholars both in-person and virtually to engage with our undergraduate and graduate students. Some highlights of these events included recounting the history of U.S. abortion access and demonstrating the relationship between racial marginalization and reproductive control, highlighting Black and Latina advocacy.
WGSS Program Director Ashwini Tambe also conducted a workshop on applying to doctoral programs. She discussed the typical components of humanities and social science doctoral programs, the job market for PhDs in WGSS and other fields and options for PhD programs in WGSS. Dr. Tambe also shared tips for constructing effective personal statements and CVs.
Our program also held a virtual brown bag seminar titled "Saving Afghan Women Again? Decolonizing Afghan Women's Lives and Rights," with Dr. Wazhmah Osman. Dr. Osman is an assistant professor in Temple University's Department of Media Studies and Production and a faculty member in both the Master of Science in Globalization and Development Communication program and the PhD program in media and communication. She is a faculty affiliate of the Gender, Sexuality, and Women's Studies program, as well as the South Asia Center at University of Pennsylvania. During this brown bag seminar, Dr. Osman spoke about her book Television and the Afghan Culture Wars: Brought to you by Foreigners, Warlords, and Activists, Afghan and Iranian feminist online movements and the role of technologies of war, violence and representation.
You can watch the recordings and read more about these events on our events page.
---
Alumna Offers Important Job-Hunting Tips
In November, Michelle Nguyen, MA '21, kick-started the fall 2021 WGSS Alumni Speaker Series. Michelle helped students visualize several best practices for job hunting, including finding job postings, tracking applications and balancing work and personal life. We love showcasing our outstanding alumni work in our Alumni Speaker Series, which was established in 2018. If you're interested in being a panelist, please send us an email.
---
Alumni Class Notes
Chris DeVries, MA '83, alongside other former women candidates, formed a state-based political action committee in 2021 which is devoted to supporting pro-choice women candidates for state and local political office.
Jamie Diamond, BA '16, works in email communications for Hebrew Union College in New York.
Nancy Fingerhood, BA '92, participated in Family Court Awareness Month to bring awareness to how family court is failing children. 
Brandy Kerns, BA '06, received her master's degree in education from Bank Street College of Education in New York City. She is an early childhood special educator and currently raising her two young boys in Connecticut after 12 years of teaching in New York.
Nikki Lane, BA '09, is an assistant professor of Black queer studies in the Comparative Women's Studies Department at Spelman College.
Caitlin Mitchel-Markley, BA '02, was formerly an attorney and is now a poet and stay-at-home mom. Her work has recently appeared or is forthcoming in Crosswinds Poetry Journal, Gold Man Review, La Piccioletta Barca, Aurora: The Allegory Ridge Poetry Anthology (V2) and elsewhere.
Amy Oden, MA '12, is a multiple Emmy award-winning producer for a Maryland PBS affiliate. Her work has been fiscally sponsored by the International Documentary Association, granted fellowship at Johns Hopkins University and featured in the Rock and Roll Hall of Fame.
Mindy Shapiro, MA '86, worked as a Jewish communal professional, combining her love of feminism with Jewish communal life. Currently, she is a teaching artist in the mediums of papercutting, Zentangle® and book arts. 
Samah Sisay, BA '15, is a human rights attorney based in New York City. She specializes in international human rights and challenging inhumane immigration policies and abusive police practices.
---
Faculty Kudos