Elections, Democracy, and Gender
Wed, 2 November, 2022
6:00pm - 7:15pm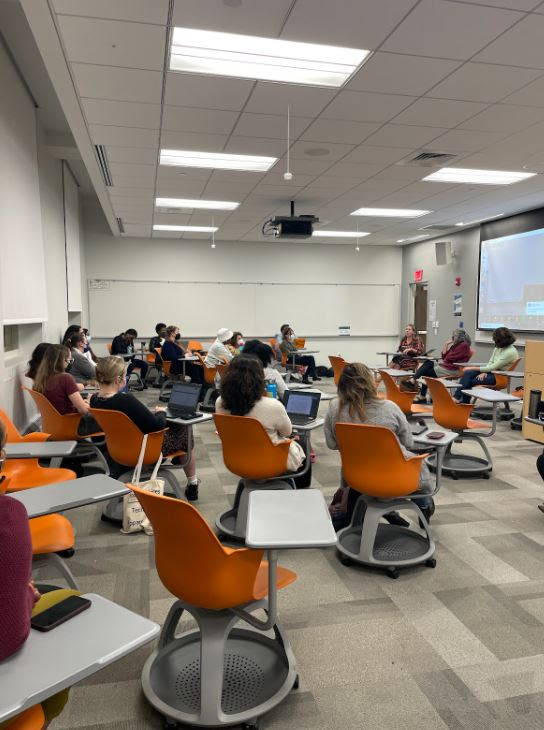 On November 2nd, as part of our 50th anniversary celebrations, WGSS hosted two pathbreaking alums, Kate Black (MA '2010) and Gina Chirillo (MA '2017), to speak about their work focused on Elections, Democracy, and Gender. They also answered questions about the US midterm elections and offered career advice Kate Black is the co-author of the book Represent: A Woman's Guide to Running for Office, which she wrote and published in the aftermath of the Trump election. Her goal with this book was to help anyone who was considering running for office to understand and manage its complexities. Kate also served as VP of Research at EMILY's List and as chief policy advisor for the first female permanent chair of the Federal Communications Commission. More recently, Kate started her own consulting firm and signed her first client on November 2nd! Her firm offers strategic advocacy and public affairs consulting.
Gina Chirillo works at the International Foundation for Electoral Systems, and explained the work she does in promoting gender inclusivity in elections around the globe. She described challenges related to voter registration (e.g., birth certificates are not always given to women), barriers to transgender voters whose IDs do not match their gender, and the fear of violence, both in person and online.
Both speakers offered advice about how to manage job stress and how satisfying it is to do work promoting gender inclusivity in politics.