Cayo Gamber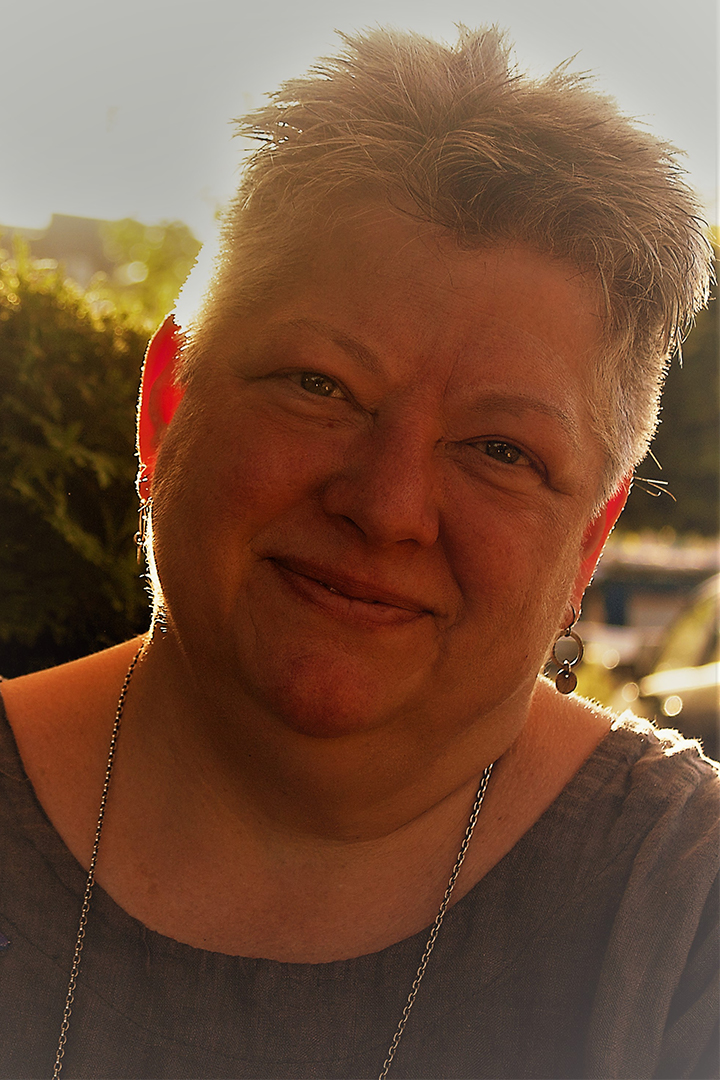 Cayo Gamber
Professor of Writing and Women's, Gender, and Sexuality Studies
Affiliate Faculty
---
Contact:
Office Phone:
(202) 242-5286
2100 Foxhall Road
Washington, DC DC 20007
A Professor of Writing and Women's, Gender, and Sexuality Studies, Cayo Gamber, is the recipient of the Bender Teaching Award and the Ruth Osborn Award for teaching. She teaches UW1020: Legacies of the Holocaust, and UW2020/WGSS2021: Introduction to Women's Gender, and Sexuality Studies. Gamber publishes across multiple disciplinary/interdisciplinary fields: Holocaust Studies; Women's, Gender, and Sexuality Studies; Writing Studies; Cultural Studies; and Creative Nonfiction. In her publications, Gamber analyzes the ways the Holocaust is represented via built forms (such as, at the sites of concentration camps, commemorative memorials, and memorial museums) and also explores how primary sources – such as oral histories and archival photographs – create complex places of witness and memory. In addition, Gamber interrogates the role of popular culture in creating Western notions of girlhood and womanhood. Writing Studies and Cultural Studies also inform a range of published works, from her study of teaching the Holocaust in a writing course to her case study of how Little Free Libraries function as sites of personal custodianship and community exchange.
---
Holocaust Studies
"Encountering Pinchas Gutter in Virtual Reality and as a 'Hologram': Immersive Technologies and One Survivor's Story of the Holocaust," Intelligent Computing, Springer, 2022, pp. 358-374.  
"Emerging Technologies and the Advent of the Holocaust 'Hologram.'"  In Emerging Technologies and the Digital Transformation of Museums and Heritage Sites, Maria Shehade and Theopisti Stylianou-Lambert, editors, Communications in Computer and Information Science, vol. 1432, 2021, pp. 217-231."
"There Were Four Chimneys in Birkenau: Oral Histories as Rhetorical Acts of Witness," essay included in Symposium: Rhetorical Witnessing in Global Contexts, Rhetoric Review, vol. 39, no.4, 2020, pp. 382-392.
"The Role of Sustainability in the Design of Memorials Commemorating Warfare in the Twentieth Century and Onwards." Design Principles and Practices: An International Journal vol. 13, no. 1, 2019, pp. 53-66.
"The Role of Auschwitz II and Jedwabne as Sites of Holocaust Memory." Chapter for Memory, Place and History: Contexts in Transition, Interdisciplinary Research Foundation (IRF) Press, September 2017, pp. 315-330.
"From Housing to Illuminating Memory in Holocaust Photo Archives." Chapter for Memory: Forgetting and Creating, Wojciech Owczarski, Zofia Ziemann, and Amanda Chalupa, editors, Gdansk University Press, 2017, pp. 74-87.
"Designing the Holocaust at the Sites of the Shoah and Museum Stores." Design Principles and Practices: An International Journal, vol. 3, no. 6, 2009, pp. 1-14.

Women's, Gender, and Sexuality Studies
"'Changing the Conversation About Menstruation from 'Very Personally Yours' to #ItsNotMyPeriod: A Discursive Analysis of Menstrual Products and Advertisements." Menstruation Now, Berkeley Kaite, editor, Demeter Press, April 2019, pp. 81-107.

Writing Studies
"Publishing: A Conversation/Publishing a Conversation." Writers: Craft & Context, vol. 1, no. 1, August 2020. https://journals.shareok.org/writersccjournal.
"Remembering the Children of Lodz: Conducting Public Research with the United States Holocaust Memorial Museum in a First-Year Writing Course," with Bill Gillis, Chapter for Pedagogies of Public Memory: Teaching Writing and Rhetoric at Museums, Memorials, and Archives, Jane Greer and Laurie Grobman, editors, Routledge, June 2015, pp. 35-46.
"From Photographs to Elegies: Engaging the Holocaust in a Writing Course." Teaching English in the Two-Year College, vol. 37, no. 3, March 2010, pp. 243-255.
Cultural Studies
"Little Free Libraries: Playful Anarchy and the New 'Public' Library." The International Journal of the Book, vol. 15, no. 4, 2018, pp. 11-31.
Creative Nonfiction
"Lung Time: The Letter My Mother Never Wrote Me." In Mothers, Mothering, Motherhood in Today's World: Experience, Identity, Agency and Institution, Journal of the Motherhood Initiative for Research and Community Involvement (MIRCI), Editorial Board of MIRCI, editors, double issue Fall/Winter 2017, pp. 290-293.