Academic/PhD Paths: Recent Alum Experiences
Wed, 28 September, 2022
7:00pm - 8:00pm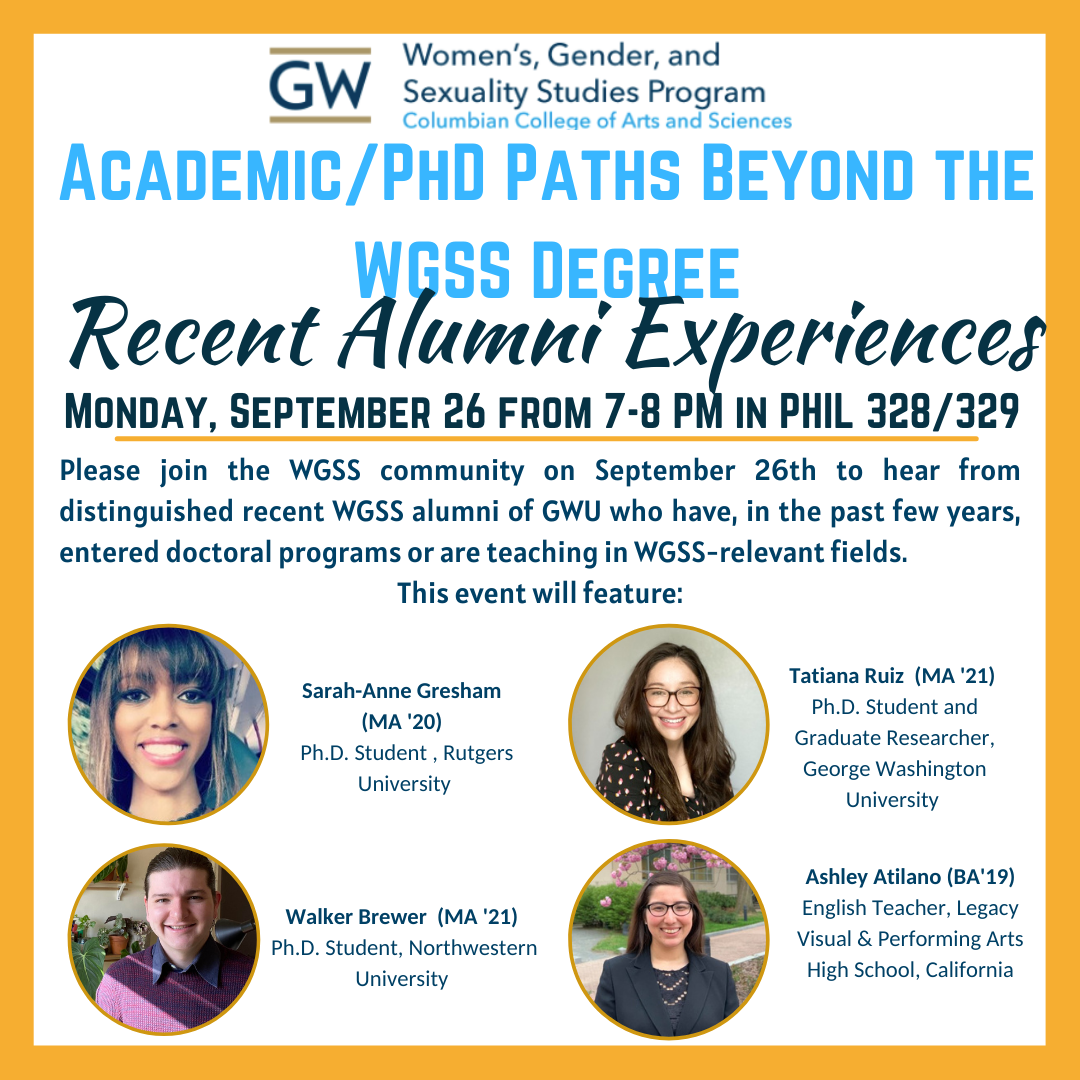 Thank you for joining us on September 26th to hear from distinguished recent WGSS alums who have, in the past few years, entered doctoral programs or are teaching in WGSS-relevant fields. This event featured:
Sarah Anne-Gresham (MA'20), PhD student at Rutgers University
Walker Brewer (MA'21), PhD student at Northwester University
Tatiana Ruiz (MA'21), PhD student at The George Washington University
Ashley Atilano (BA'19), English Teacher in California 
Panelists shared what inspired them to pursue a PhD degree (e.g., having questions related to intersectionality, wanting to ground themselves theoretically, and wanting to work out political ideas and thinking critically about how someone applies academics creatively).  Atilano shared that she wanted to create curriculums that are more diverse and remarked that she considers herself a feminist educator. Panelists also addressed how the WGSS degree has prepared them for their academic paths.