Abortion Access in the US: What Is Its History and What Needs to be Changed?
Fri, 1 October, 2021
5:30pm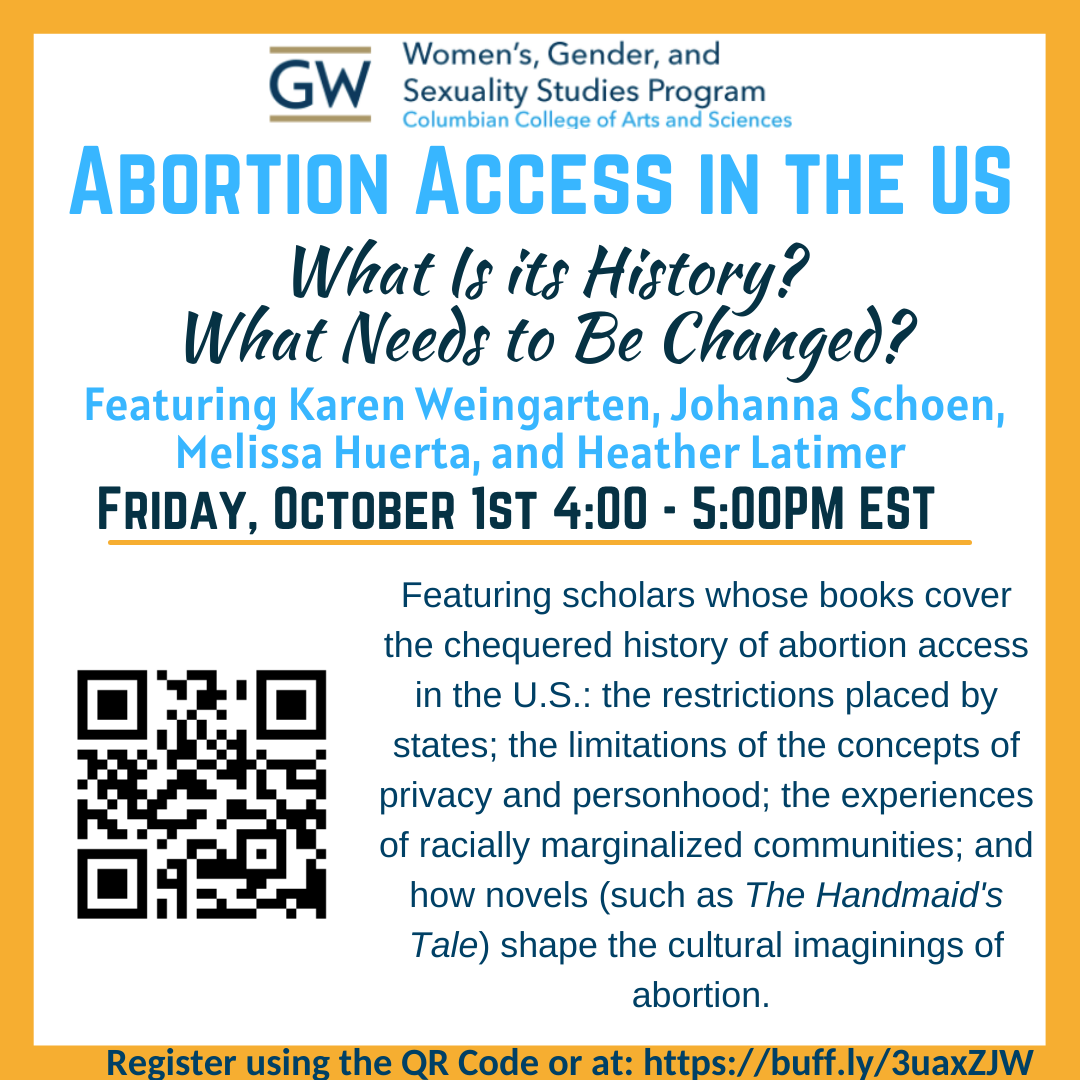 Thanks to everyone who joined at our kickoff event for our Reproductive Rights series. We heard from scholars Professors Schoen, Huerta, Weingarten, and Latimer who shared challenges of abortion access in the United States.